High Holidays With Beiteinu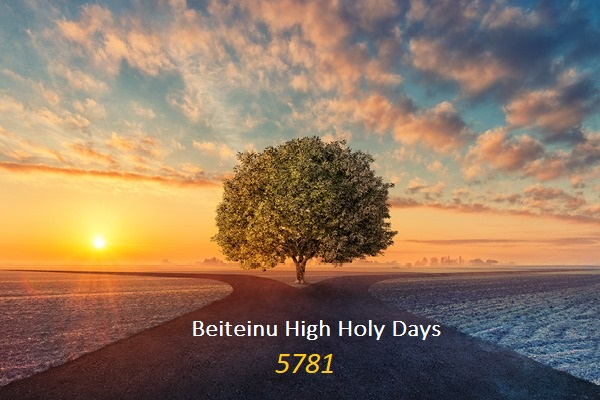 Dear Beiteinu Friends and Family,

In the past, we were happy to have everyone join Rabbi Cove and the Beiteinu Family in welcoming the High Holidays and of course for a big hug and kiss.

This year, we still hope that you will join us for traditional High Holy Day services in an untraditional High Holiday experience- online. We are working hard to make it a moving and special moment in time. We are fortunate to once again, have the incredibly talented composer musician, Wilson Smith, play his cello for Kol Nidre. Wilson is a cellist, composer and improvisor who touches the heart of all that have the pleasure to hear him play. He was trained in music theory and composition and continues to create and perform beautiful music. Those who have been a part of the Beiteinu High Holidays in the past, know just how touching his performance of Kol Nidre is. Additionally, we are honored to have as our cantor, the talented operatic singer, Renee Drezner. Renee is a Philadelphia based vocalist, scholar and vocal teacher. And, of course, our shofar blowers are practicing away. This is not to be missed.

We recognize that the pandemic has caused great pain in many different ways. We hope that our service will help to heal as many souls as we can. In order to do this, we want to extend to those who can donate what they have in the past, as well as those who can't at this time. No one should be excluded, and all are welcomed to join us. Our regular contribution amounts are greatly welcomed and are included on the registration forms. We ask that you only give as much as you can. If that is your usual amount, fabulous. If it's $18, $36, $180, $360, $1,800 - just as good. If you can give more than you have in the past- perfect. All will be welcomed.

As with so many "new things" this year, this will be a new experience as well. Who ever thought that we would be doing the holiest of Jewish Holidays exclusively online? Beiteinu, "a synagogue without walls" is however, perfectly aligned for this opportunity. Beiteinu was founded on the belief that we must "bring Judaism to the places and spaces that people are." We are working hard to re-imagine, re-ignite, renew and re-commit our best selves to bringing the beauty and joy of the New Year 5781 to all.
To be a part of this meaningful event we ask that you register below. We will be sending out more information as the time gets closer. We will only be sending emails to those that register, due to security concerns. You will be admitted to our holiday program with a unique link that contains a special password. We ask that you not share this link so that we remain "cybersafe."

Looking forward to sharing this new opportunity with everyone.

Here's to a sweet, and healthy New Year

Bringing the joys of Jewish living to the Delaware Valley
Rabbi Howard Cove invites you to join us in welcoming in the New Year and High Holidays. We strive to offer options that are best for each individual and your needs.In order to provide a community of members that value inclusiveness, love of Judaism, and acceptance in a non-judgmental environment, where all are encouraged to question and learn, we welcome all people regardless of your knowledge or level of observance. In order to maintain this welcoming community, we ask you to consider as high a level of support with which you feel most comfortable.
Full Membership
Full membership allows you to share in all the high holiday festivities as well as joining us for Shabbat service, minyan, and all other activities and events.
Individual (35 and older): $396

Family* (35 and older): $817

Individual (under 35): $279

Family* (under 35): $583
*Family memberships include parents and dependent children only
High Holidays Membership
Unable to commit to membership at this time but still want to come for the high holidays? No problem. Enjoy all High Holiday events including , Rosh Hashanah, Kol Nidre, Yom Kippur Day and Yizkor Service.
$250 per person

Children 18 and under: $25

each
#HH FormMinyan, Shabbat Only
Want to be a part of the Beiteinu family, but unable to make it to the holidays? Join us on Thursday Morning minyan, Shabbat services and other special events throughout the year.
$218 per person

4 Shabbat services for $72/per person (at any of our locations)

all Shabbat services $218 per person (at any of our locations)
Pledge Form- ANY AMOUNT IS FINE WITH US!
Please fill in the number of people in your group

Please fill in amount pledged to be billed later

ANY AMOUNT IS OK: PAY WHAT YOU WISH.
Pledged Member
BEITEINU HIGH HOLIDAY SCHEDULE 2020
Beiteinu invites you to join Rabbi Howard Cove and his congregation
as we come together in worship for the High Holy Days
Schedule of Beiteinu High Holiday Services
All High Holiday services will be held online with a link provided prior to the services.
___________________________________________________________________________
ROSH HASHANAH DAY
Saturday, September 19th
10:30-12:00 pm
Join us for a meaningful service during which we will be blessed with the beautiful sounds of our cantor. Services will include traditional melodies, stories, readings, and meditations.
KOL NIDRE
Sunday, September 27th
7:00 pm – 8:30 pm
A special and moving service featuring a stirring instrumental rendition and cantorial soloist, Renee Drezner of the Kol Nidre prayer.
YOM KIPPUR DAY
Monday, September 28th
10:30 am – 12:00 pm
Once again we will be graced with our inspirational cantor. A special and beautiful way to reflect and renew ourselves for years to come!
YIZKOR SERVICE
(following Yom Kippur services)
12:15 pm – 1:00 pm
This will be a meaningful way to honor our relationships with those we have loved and lost (to death)
PETZKOR SERVICE
following Yizkor services
We will reflect on the joy that our pets have brought us.
For information and questions contact Staci at 610-513-5709
or Rabbi Cove at 484-432-0931
Pay By Check
Beiteinu Charitable Trust, P.O. Box 231, Haverford, PA 19041
Beiteinu.org is a 501 c(3) tax exempt organization EIN No: 46-6894847
Wed, 20 January 2021